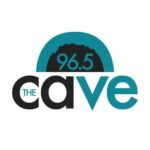 Adrian, MI – It's here! The Cave All-Lenawee County 2022-23 Wrestling team. The staff at 96.5fm The Cave (Jeff Bowman and Ian Wendt) compiled a list of who they think are deserving of recognition. To guide them in their decision-making process were three questions:
How did you do at States? The Lenawee County Meet? The League/Conference Meet?
In a typical match, there are 14 weight classes, so we selected 14 first team student athletes…and a Coach of the Year.
Coach of the Year: Scott Marry, Hudson
1st Team 14 Students:
Hudson: Calix Campbell-SR, Logan Sallows-SR, Nicholas Sorrow-FR, Cole Marry-JR, Coy Perry-JR, Austin Marry-JR
Clinton: Ethan Younts-SR, Bryce Randolph-FR, Braylon Long-SO, Conner Busz-SR, Conner Younts-JR, Maurice Ames-JR
Adrian: Braxton Tindall-JR
Madison: Malaki Mosher-SO
2nd Team 19 Students:
Hudson: Jacob Pickford, Aden Barett, Logan Ryan, Colt Perry, Julien Kimling, Beckett McCaskey
Clinton: Hamza Rafferty, Zak Shadley
Adrian: Diego Orozco
Madison: Lukas Leonard, Logan Russell, Lucas Dopp, Jalonn Borders
Sand Creek: Jacob Schamburger
Addison: Cameron Miller, Caleb Potts, Joe Clark
Blissfield: Jude Rosas
Tecumseh: Maxwell Bledsoe
Honorable Mention- 19:
Hudson: Tucker Miller
Adrian: Jaden Jankowski
Tecumseh: Draven Langston, Josh Harkness, Trace Tidswell, Ben Solis
Madison: Xavier Rodriquez, Seth Mutter
Clinton: Wyatt Hicks
Morenci: Zachary Martinez
Sand Creek: Dylan Francoeur, Daniel Meckley
Onsted: Dylan England, Teagan Cunningham
Blissfield: Connor Deaton
Addison: Bryon Creech, Matt Simmons, Kellan Mullin, Jaden Cooper
For the Girls: 
Clinton: Raven Aldridge, Faith Blackburn
Blissfield: Taylor House
Madison: Arayah Tindall
Clinton: Leanne Mercier
Sand Creek: Emma Reckner, Mady Monroe