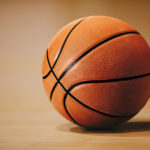 Erie Mason, MI – After scoring just 9 points in the first half, things looked bleak for the Madison Trojans in their Division 3 Regional Championship game against Arbor Prep. But the Trojans staged a valiant 2nd half comeback that fell short in a 42-32 loss.
Madison could not get anything going against the gator zone in the 1st half, trailing 23-9 at the break. The Trojans cut the deficit to 30-21 after three quarters and then to 36-32 with 50 seconds to go, but could not pull out the win.
Jordan Benson, who played a strong game on the high-low offense and was a force defensively and on the boards, was the D.S. Johnson and Associates Player of the Game. Rovahn Roberts led the Trojans in scoring with 14.
-by John Koehn