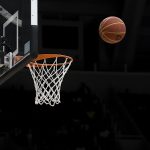 Hudson, MI – The Hudson Tigers hosted the Addison Panthers in Division 3 District action Tuesday night. The Tigers started the game, and 3rd quarter, off with a bang… and that propelled them to a 51-29 victory. Hudson scored the first 9 points of the game, but only led 22-20 at halftime.
They started the 2nd half on a 7-0 run, outscoring Addison 17-6 to secure the win. The Tiger defense held the Panthers to 9 points in the 2nd half.
Hudson was paced by the D.S. Johnson and Associates player of the game, Rhys Mitchell, who led all players with 19 points. Ambrose Horwath and Anthony Arredondo each had 10. Dylan Sawdey led Addison with 12 points.
-by John Koehn