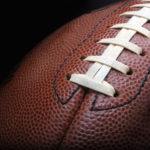 Adrian, MI – What an awesome night of high school playoff football. There's just no other way to put it. All four Lenawee County teams playing for district championships had outstanding seasons up to this point, and they did not disappoint Friday night.
Clinton (7-1) traveled to Blissfield (8-0) to battle the Royals, the only team to beat them during the regular season. The Redskins were able to win the time of possession battle, and got off the field defensively against a potent Blissfield offense. Clinton let 13-0 at the half. The Royals would score two touchdowns in the second half and make one of two extra points. With the score tied at 13-13, Clinton drove the ball down the field, draining the clock down to the waning moments. A field goal with 2 second left by the Redskins would prove to be the difference, winning the game 16-13. Clinton will travel to Warren Michigan Collegiate (9-0) for their next game. Blissfield finishes their season (8-1)
In Addison, the unbeaten Panthers hosted once-beaten Sand Creek for a district title Friday night. Sand Creek's offense proved to be the difference in the contest, prevailing over Addison 36-32. The Panthers finish their 2020 campaign with a record of (7-1). The Aggies (8-1) will hit the road to battle Centreville (8-0) in the next round.